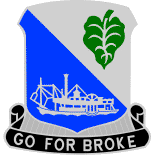 The 100th Battalion was primarily a Hawaiian based reserve unit at the beginning of the Second World War composed mostly of Nisei (second generation Japanese Americans). They were sent to Wisconsin for training and while many were skeptical of this segregated unit, they were sent to the European theater and deployed in North Africa in September 1943. The unit quickly distinguished itself in operations there and later as part of the Italian Campaign in southern Italy.
The 442nd Regimental Combat Team (RCT) was the larger Nisei unit that was composed of both Hawaiian born Nisei and mainland born Nisei. The initial culture clash between the two groups was profound, but their time training together in Mississippi brought the men together as a unit. They were deployed to Italy in May of 1944. The 100th Battalion was rolled into the 442nd but allowed to keep their distinct designation because of their exemplary combat record.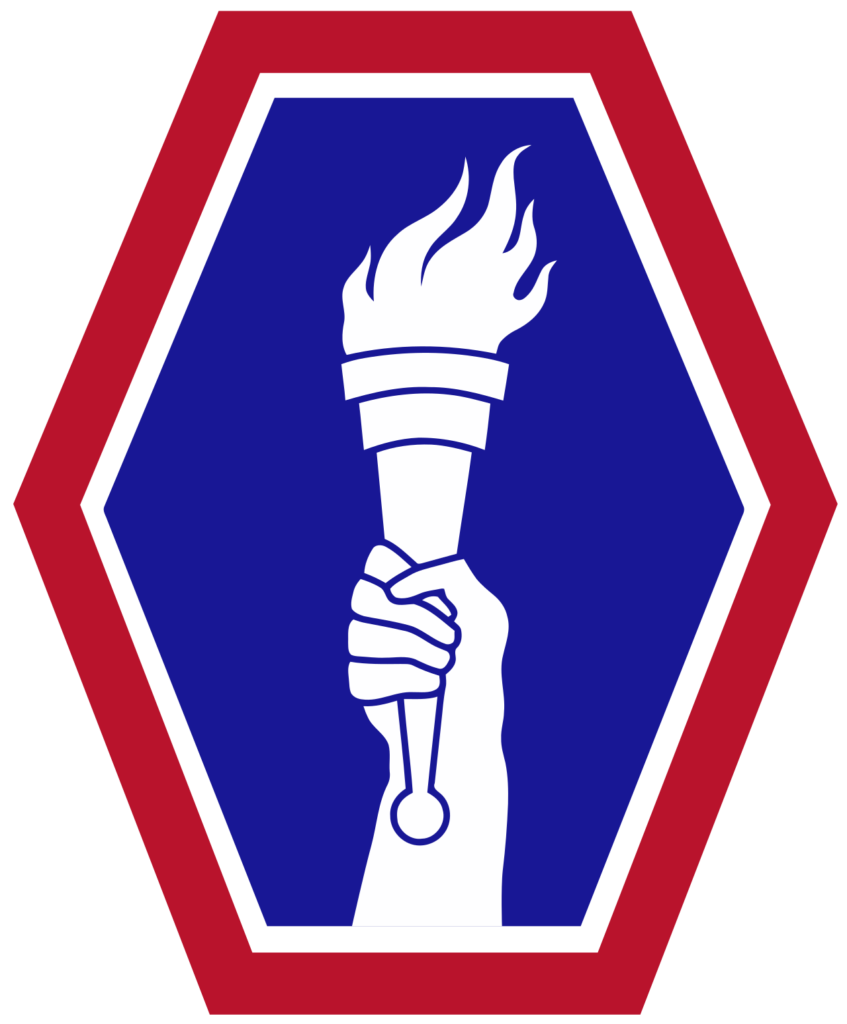 The 100th/442nd distinguished themselves in Italy, France and Germany. Their motto became "Go For Broke" because of their courage and tenacity in battle. They are the most decorated unit in US Army history with over 4,000 Purple Hearts, 4,000 Bronze Stars, 560 Silver Stars, 21 Congressional Medals of Honor and seven Presidential unit citations.  Their efforts are all the more extraordinary because many of them volunteered to fight while they themselves and their families were incarcerated in the internment camps. They felt that they had something to prove and their bravery helped to change the perception of Japanese Americans amongst the broader population.