Facing the Mountain—Daniel James Brown
Nonfiction account of the Japanese American experience during World War II. From life before the war to the battlefields of Europe, these incredible stories spurred my imagination and inspired this book.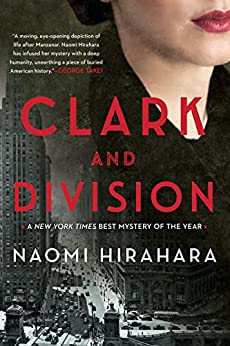 Clark and Division—Naomi Hirahara
Fictional account of a Japanese American family who relocates out of an internment camp to Chiago. My own family also left the Topaz Relocation Camp in Utah for Chicago. I can imagine them walking the streets of Clark and Division like the heroine of this outstanding book.
Cool Grey City of Love—Gary Kamiya
Gary Kamiya has been writing about San Francisco for decades, and his outstanding books have been a cornerstone of my own understanding of the city. His description of Bayview Heights and Hunters Point as the "Mordor" of San Francisco really resonated with me. Gary loves San Francisco, and his writings are insightful love letters to the city.
They Called Us Enemy—George Takei & Justin Eisinger
I grew up with Mr. Sulu on Star Trek. Seeing an Asian face on TV was incredibly important to me. This manga-style graphic novel is a memoir that tells the story of Takei's own family's internment, which was emblematic of so many other Japanese American families.